Classic car restorations

We are happy to quote for all types of restoration, from part to full restorations.
Various Projects (Full/Partial restorations) that John Woods Motorcare Ltd have undertaken and currently have ongoing.
We utilise partnerships with external companies:
Sefton Classics (previously known as Matchbox Restorations)
EA Hammond & Son Engineering (Engine Rebuild)
MGOC Parts, Legacy Classics, XPart and other Parts suppliers.
John Woods 1963 Ford Anglia
This 1962 Ford Anglia 123E is one of John Woods personal Classic Cars. It was purchased and restored over a period of time. The restoration included full respray and engine rebuild. 10 years later it's still going strong!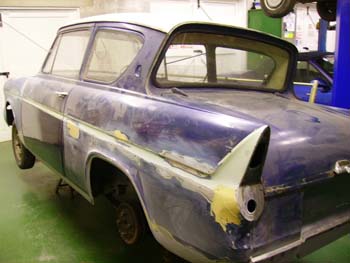 Customers 1980 Mini Pickup
This was a full rebuild project for a customer.
Although it was running, the previous owner had done some rather questionable repairs and paint work on the car. We identified the panel work that was initially required along with some mechanical work. The car was stripped and delivered to Sefton Classics (Liverpool) who completed all of the panel work and repaint (in the correct colour).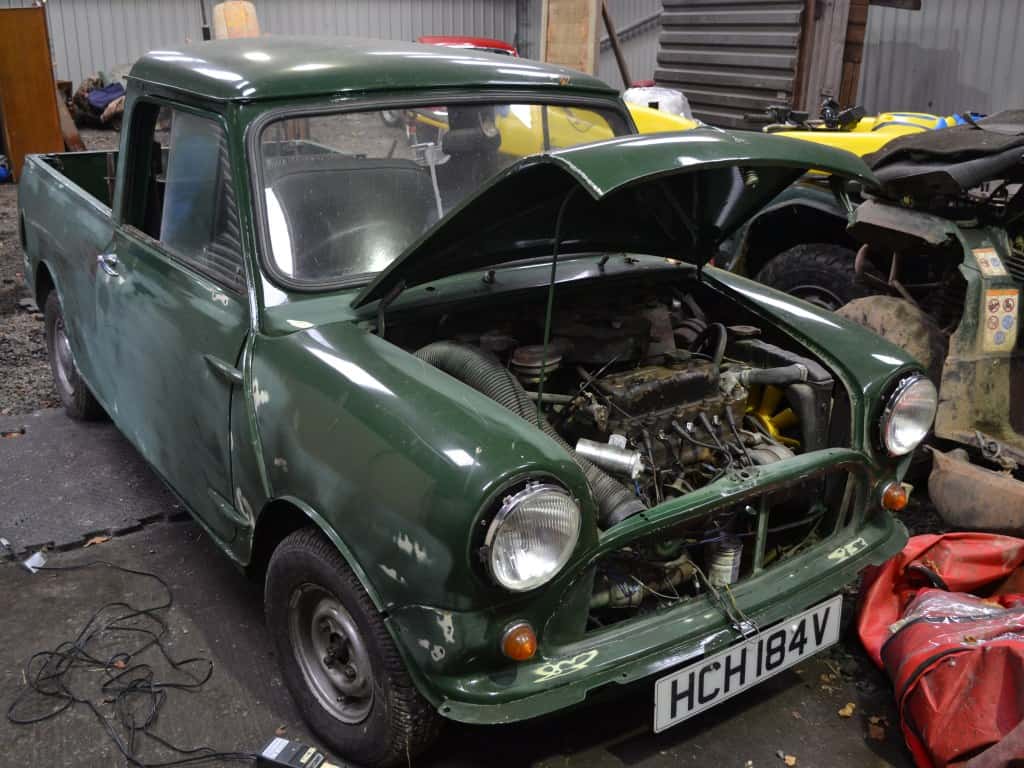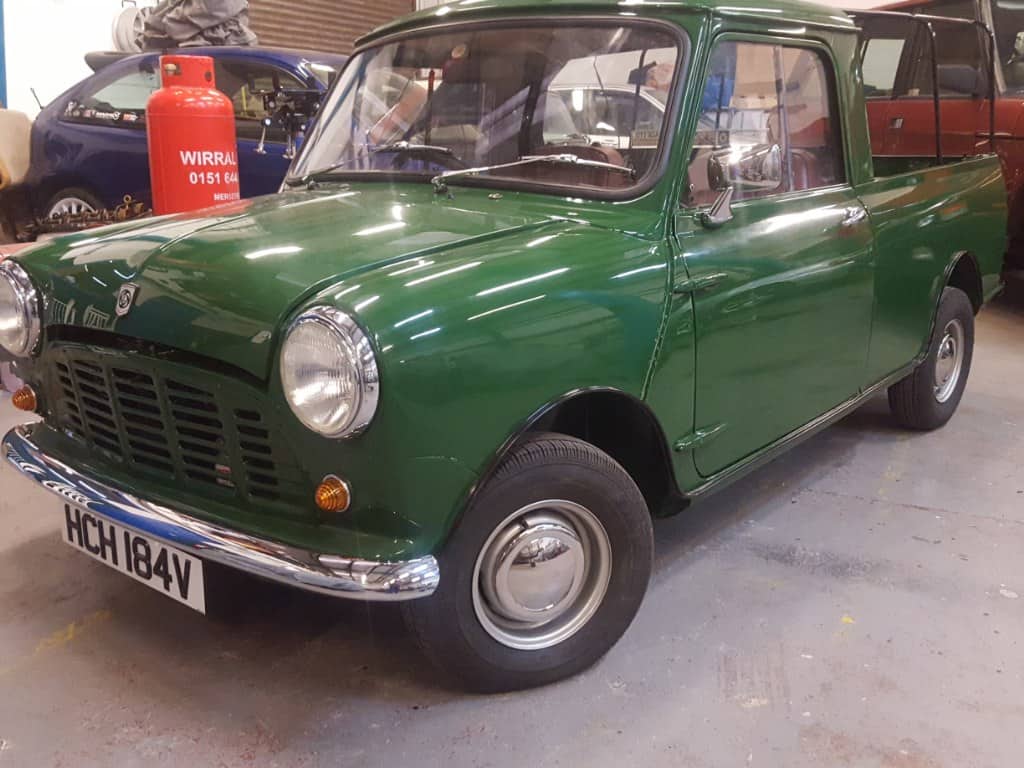 The car was completely rebuilt. It required new subframe and associated parts, new petrol tank and piping, new full wiring loom fitted, new brake system fitted, replacement interior, all switches/electrical components replaced. All new engine ancillaries.
Prior to us receiving the car to start the work, the last MOT was dated 2011 with 14,652 Miles logged. The new MOT when the car was completed on 21st March 2018 states the Mileage as 14,662. Thats 10 Miles in 7 years!
.